QI-ANXIN Tianqing Endpoint Security Management System
QI-ANXIN Tianqing Endpoint Security Management System (Referred to as Tianqing System) is a comprehensive solution that provides customers with professional endpoint security product and services. Tianqing System provides EPP and EDR and DLP in one platform, and one agent across endpoints, and physical, virtual or cloud servers.
Contact US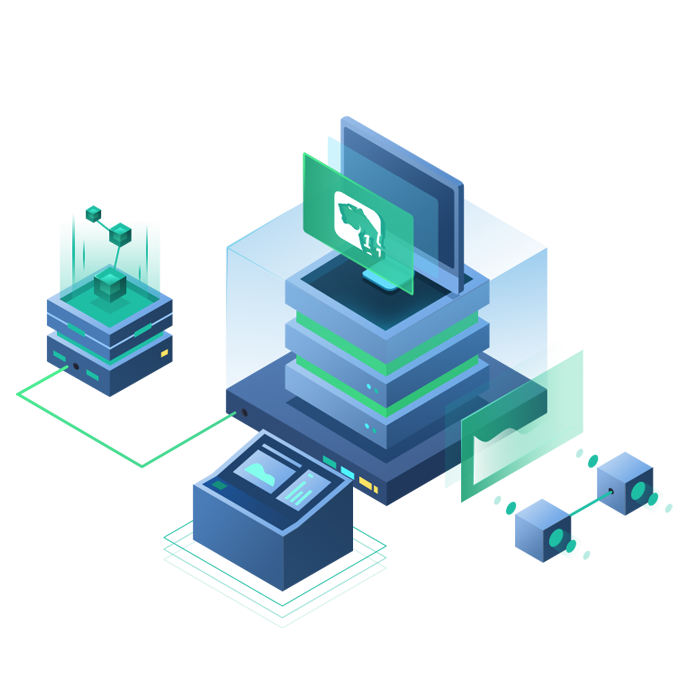 Product Function
Single agent supports all environments (physical, virtual and cloud) and functions with the same agent and management console for EPP, EDR and DLP.
Agent OS Supported: Windows XP to Win10, Windows Server 2003 to 2016, Linux, Mac OSX

Product value
Integrated and centralized management
Tianqing system provide a single management console that can manage the vast majority of our security technologies and functions. It is convenient and efficient for your security team to apply security policies across all endpoints.
Functional integration: Integrating endpoint EPP,EDR and DLP.
Platforms integration: perfect compatible with windows, Linux and Mac OSX.
Data integration: combining cloud reputation service, Threat Intelligence, NGSOC, NTA, etc.
Multidimensional Endpoint Protection
• Multi-engine Protection Capacity: Effectively kill malicious files by using Cloud Analysis Engine, System Repair Engine, Script Engine, Heuristic Engine.
• Active Protection Technology: Through the monitoring of endpoint process behavior, combined with big data analysis technology, it can defend the endpoint dangerous behavior from process, file, registry, network, etc., and target specific scenarios such as ransomware encryption, email attachment reception, and file download customize defense strategies to more accurately prevent malicious code behavior.
• Vulnerability Defense Technology: using memory instruction control flow detection technology, and deep integration with machine learning and AI technology, the execution of vulnerability attack code can be found from the lower layer of the system, and it has significant protection against 0Day vulnerabilities.
• Detection and response technology: through threat information, offensive and defensive confrontation, machine learning, etc., to evaluate unknown risks in the enterprise network from multiple dimensions such as host, network, user, file, etc. Shorten the time from threat discovery to disposal, and improve the overall security response capabilities of enterprise endpoint.
Automated Security Operation
Endpoint asset management can automatic identification of endpoint asset information. And real-time monitoring of system status and alarm to ensure business continuity.
Automated patch management provides automated, orchestrated patch update to makes it easy for your administrators to look out of known vulnerabilities in operating systems & applications and apply the latest patches to operating systems and applications.
Security policy management provides port and device management, process control, host firewall, desktop security reinforcement and other security functions, to improve endpoint security level.
Endpoint Detection and Response(EDR)
Tianqing Endpoint Detection and Response provides managed threat hunting, alerting, response, investigation assistance and remediation using the integrated EPP capabilities in Tianqing system.
Tianqing EDR endpoint continuous recording of system activity, Tianqing system supports full endpoint visibility and real-time queries, allows incident responders to quickly search, identify, and contain all impacted endpoints while investigating threats using on-premises and cloud-based sandboxing and threat intelligence.