Cybersecurity Situation Awareness Platform
Based on big data technology and cloud threat Intelligence, QI-ANXIN Cybersecurity Situation Awareness platform is a coordinated engagement and dispatching platform for national regulatory agencies, aiming to protect Critical Information Infrastructure security. It is positioned to detect, defend and deal with cybersecurity risks and threats at home and abroad, to fully perceive cybersecurity situation. It can organize classified protection, supervision, information notification, major activity security work and emergency response. And it conducts comprehensive detection, dynamic collaborative defense and investigation on Critical Information Infrastructure. Eventually it ensures Critical Information Infrastructure free from attack, invasion, interference and damage.
Contact US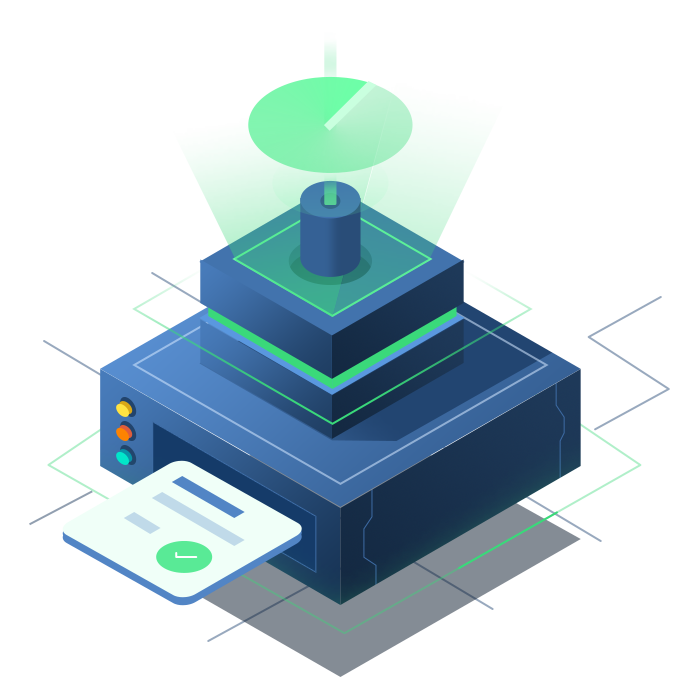 Product Features
• Supervision and inspection
It provides capabilities of security monitoring, notification disposal, classified protection management and Critical Information Infrastructure protection. It also provides capabilities of cyberspace situation awareness and security governance for regulatory authorities.
• Emergency command
For security or emergency response of major events, it provides rapid conversion and emergency command capabilities from daily monitoring to wartime emergency for regulatory departments.
• Attack-defense confrontation
Through comprehensive functions such as offensive and defensive posture, kill chain analysis, attacker portrait, tracing and clue discovery,It provides the cybersecurity analysis and confrontation capabilities.
• Business modeling
Supported by big data engineering and knowledge engineering, it helps to build systematic capabilities of big data analysis, modeling and application, thus provides intelligent modeling support throughout the whole life cycle of model construction.


Product Advantages
• Fully meeting the national regulatory requirements for situation awareness.
QI-ANXIN has compiled more than 20 cybersecurity standard and specifications for government and industry.
It helps the regulatory departments to establish an integrated business platform for cybersecurity crackdown and administration, and provides comprehensive precise support.
By providing comprehensive governance capabilities, it can act as the general master and platform for cyberspace security governance.
• Cloud-to-Local security big data capabilities and industry leading massive data volume
It provides cloud cyberspace asset scanning, web security detection, threat radar monitoring, APT warning public test vulnerability discovery, and cyber attacker analysis.
And it also provides local traffic probes, asset discovery and business modeling. By combing the cloud and local, it provides security big data analysis and operation services close to customer business, and helps to achieve effective cyber incident detection and cracking.
The scale of security big data ranks first in the industry, and the analytical modeling capabilities takes the lead.
• Fully meeting emergency command requirements for major security activities and emergencies
It provides platform strut with wartime command and dispatch for major security activities and emergencies. During important meetings or events, the command and dispatching system assists in the scheduling of network security personnel, monitors the security status of relevant units, systems and websites in all aspects, reports early warnings of potential cybersecurity risks in time, and handles cybersecurity incidents efficiently.
The emergency handling system is used for the major emergency emergencies response. It helps the regulatory departments to achieve rapid transition from daily monitoring to wartime emergency response, to control the comprehensive information and risk situation of the protected objects during the emergency, to quickly organize the emergency support force, thus to achieve the effect of information penetration, speedy instruction, timely response and efficient disposal.
• Strong operation services helping to improve system combat capability
QI-ANXIN has a strong multi-dimensional service system including security operation, data operation, scheme planning, cybersecurity confrontation, and business modeling etc. Combined with the comprehensive advantages of situation awareness platform and security big data, it can provide customers with accurate security business operation and services, and solve practical security problems.
• Extensive practical experience of situation awareness in regulatory industry
QI-ANXIN has established a hundred sets of cybersecurity situation awareness systems for regulatory department, supervised tens of thousands of units, and accumulated generous practical experience. It can accurately identify the typical application scenarios and business requirements in the security field, and quickly build the situation awareness standard platform and featured applications.


Deployment Solution