Defense Military Attachés from Eighteen Countries Visit QAX Group
Date:Mar 30,2022 Author:QAX
Beijing March 30-- Twenty military attaché from 18 Middle East and African countries visited QAX Group to communicate recent global network security and the products and service of QAX with Qi Xiangdong, chairman of QAX Group and Wu Yunkun, president of QAX Group.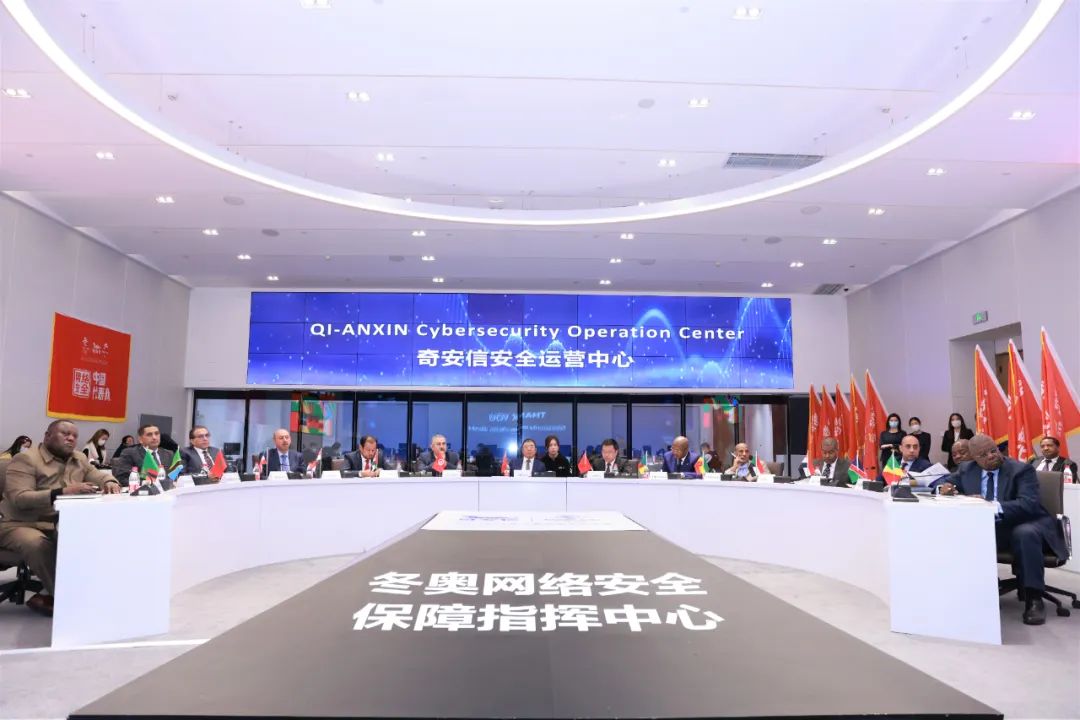 Defense military attaché are from the UAE, Tunisia, Egypt, Kuwait, Morocco, Zambia and other countries. The officials discussed QAX Winter Olympics cyber security achievements and the recent Russia-Ukraine cyber war. They also learned about QAX's products and services in the field of national-level network security system construction solutions in energy, finance, industrial control, critical infrastructure sector, etc.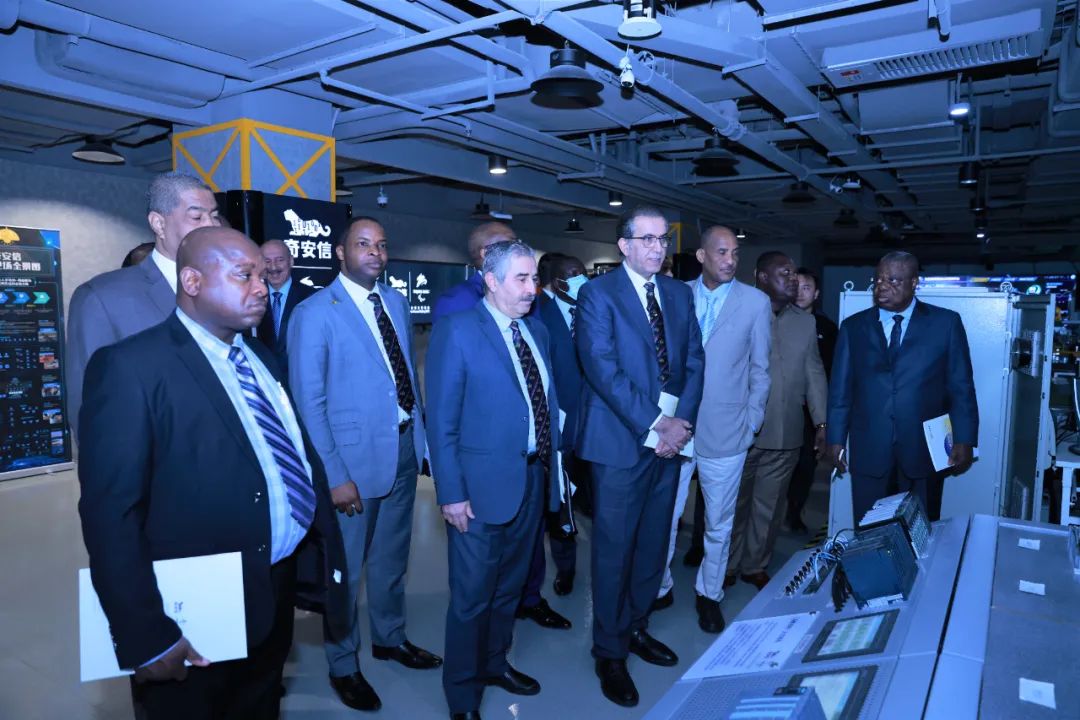 "It is a great pleasure to visit QAX today. As we can learn in the recent Russia-Ukraine conflict that cybersecurity has become a fundamental security requirement of a country. Cybersecurity protection has become an important part of national defense, and I hope we can take this opportunity to increase our understanding of cybersecurity technology and Chinese cutting-edge technology company." said by Ramez LENGUZ, the chairman of AMEG and Tunisian Defense Attaché. Afterwards, the officials visited the showroom of QAX Cybersecurity Center, the industrial control laboratory and the forensics lab..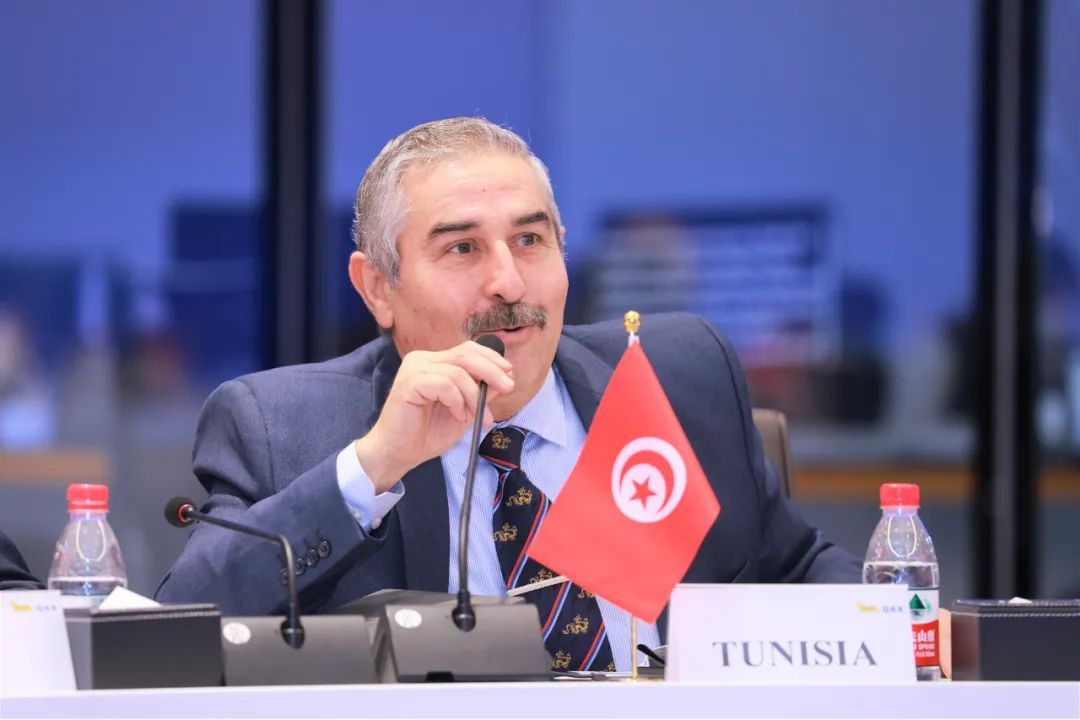 Beijing Winter Olympics cyber security system is the only one that has withstood the test of "actual cyber warfare". Evaisto SAKALA, Zambian defense military attaché, inquired about the challenges that QAX has encountered and innovative technologies that QAX has deployed in safeguarding the Winter Olympics. And Qi Xiangdong, Chairman of QAX Group shared the company's achievements in cyber security safeguarding for the Beijing 2022 Winter Olympics and displayed the willingness to provide cyber security services to partner countries.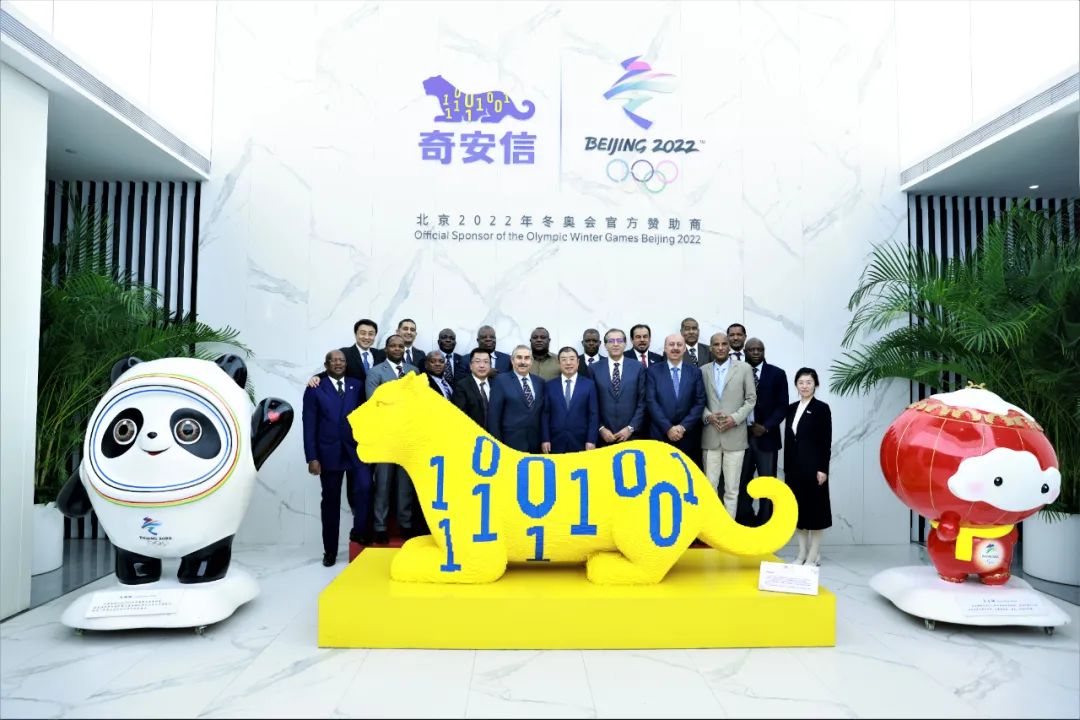 Nowadays, Middle East and African countries still face many challenges in cyber security. Previously, QAX has developed network security business in Europe, South Middle Asia, South Asia, Middle Asia, Middle East, and Africa, provided network security services and solutions for some large Chinese enterprises and overseas branches of large Chinese banks. In 2021, QAX participated in the network security construction of critical infrastructure sectors and important government units in Indonesia, Algeria, Angola and Ethiopia; on December 31 of the same year, the company's international business received 70 million APT (Advanced Persistent Threat) monitoring cooperation, starting from the internationalization of products, services and systematization construction, QAX has launched all-round the internationalization strategy.
The visit of the defense military attaché deepened QAX's cooperation with the Middle East and Africa countries, which heralds QAX's all-round global market development embarkment.